Remembering Michael Schiller
This month PHLP remembers Michael Schiller, who passed away on September 29, 2019. Michael was an insurance specialist social worker at Children's Hospital of Philadelphia (CHOP), who helped families with medically vulnerable children navigate the health insurance maze.  Families, health care providers, and even insurers relied on him, and his work at CHOP was groundbreaking.   

We are honored that Michael held PHLP in high esteem. That feeling was mutual; Michael was an outstanding advocate. His passion, determination and expertise secured quality health care for hundreds of vulnerable children and gave their parents peace of mind.  That's a tremendous legacy. 

Michael pushed all of us to be better advocates for our clients, to fight even harder to help vulnerable children access health care coverage and services that were life-saving.  His support of PHLP's work is humbling.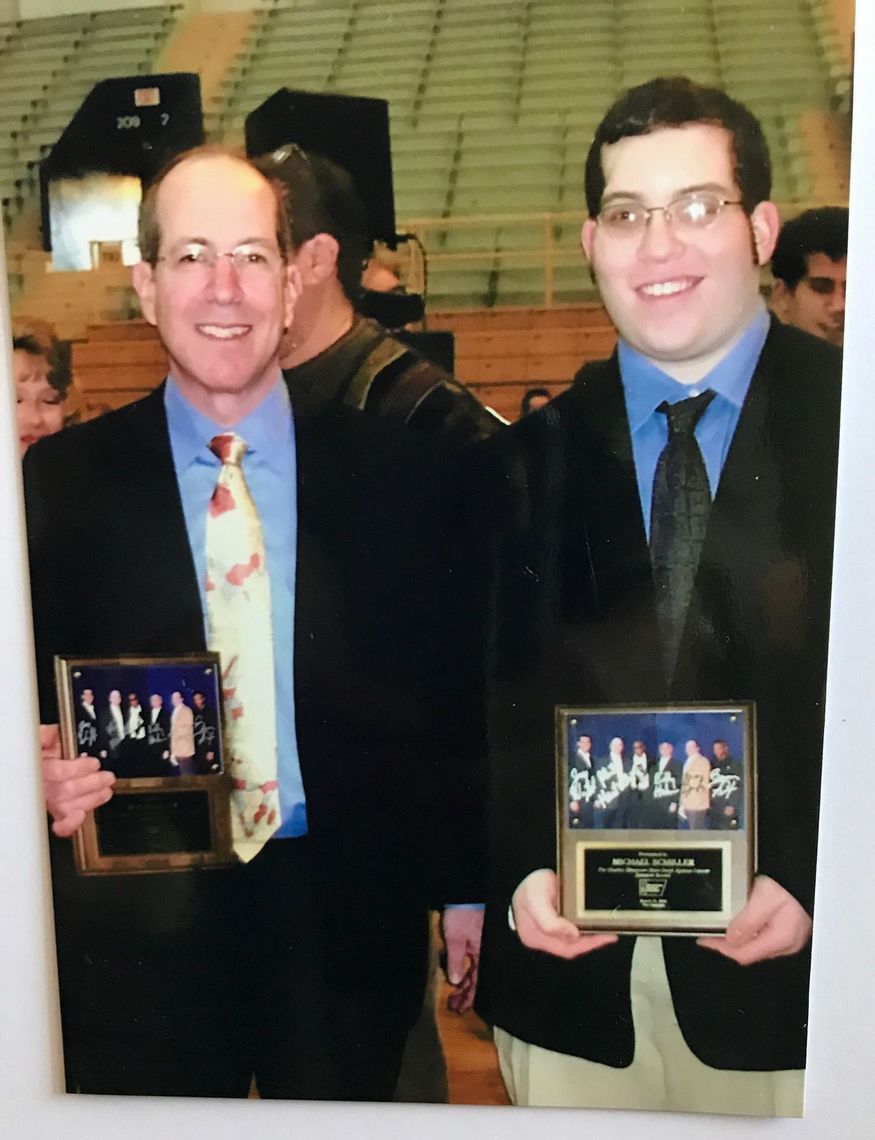 Michael and his father, Bob, both received awards from the American Cancer Society's Philadelphia chapter. Photo courtesy: Schiller Family