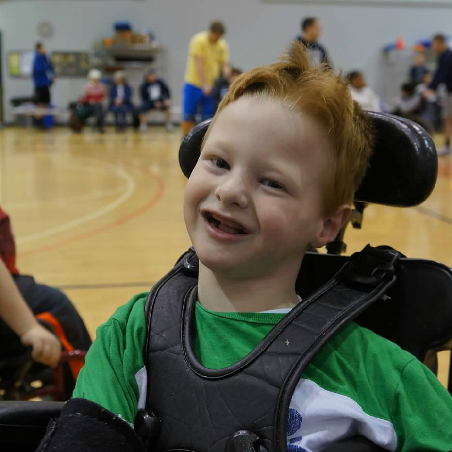 Six-year-old Brody is diagnosed with Lesch-Nyhan Syndrome (LNS), a rare genetic disorder which leads to physical and mental health conditions that impact Brody throughout each and every day. Because of his genetic disorder, Brody requires constant care to remain safe and healthy at home. 
For parents of children with complex medical needs like Brody, in-home nursing is essential, allowing parents to sleep, work, and perform basic household tasks knowing their child is safe.
So when Brody's Medicaid Managed Care company ("Insurer") terminated his in-home nursing care, Brody's parents contacted PHLP for help.  The Insurer's refusal to cover in-home nursing was particularly egregious because these nursing services had just been approved a few months earlier, and there was no change in Brody's condition to warrant the termination.    
PHLP immediately challenged the Insurer's denial and sought a Fair Hearing.  Our advance preparation included reviewing Brody's voluminous medical records about the severity of his condition and coordinating testimony from his parents, doctors, and nurses to prove in-home nursing was, and continued to be, medically necessary.  That preparation made a difference.  On the eve of the hearing, the Insurer reversed its position and agreed to authorize all the requested in-home nursing hours.  Brody once again has the care he needs.
When Brody was diagnosed with LNS at just 9 months old, his doctors said he would have an "impossible life."  But due to the dedication of Brody's parents, his doctors, and his nurses, Brody flourished. It is our privilege to use our legal expertise to help families like Brody's.
After the hearing, Brody's mother shared a heartfelt post to other parents about her experience: "We are so pleased with what our PHLP lawyer did for us.  She pretty much took control of the conversation and told the insurance company exactly what we needed and why we needed it."  
Do you need help with a Medicaid appeal? Contact PHLP today.
Help us continue fighting for children like Brody.