Celebrating National Minority Health Month and Medicaid Awareness Month with a Look at Pennsylvania's Maternal Health Initiatives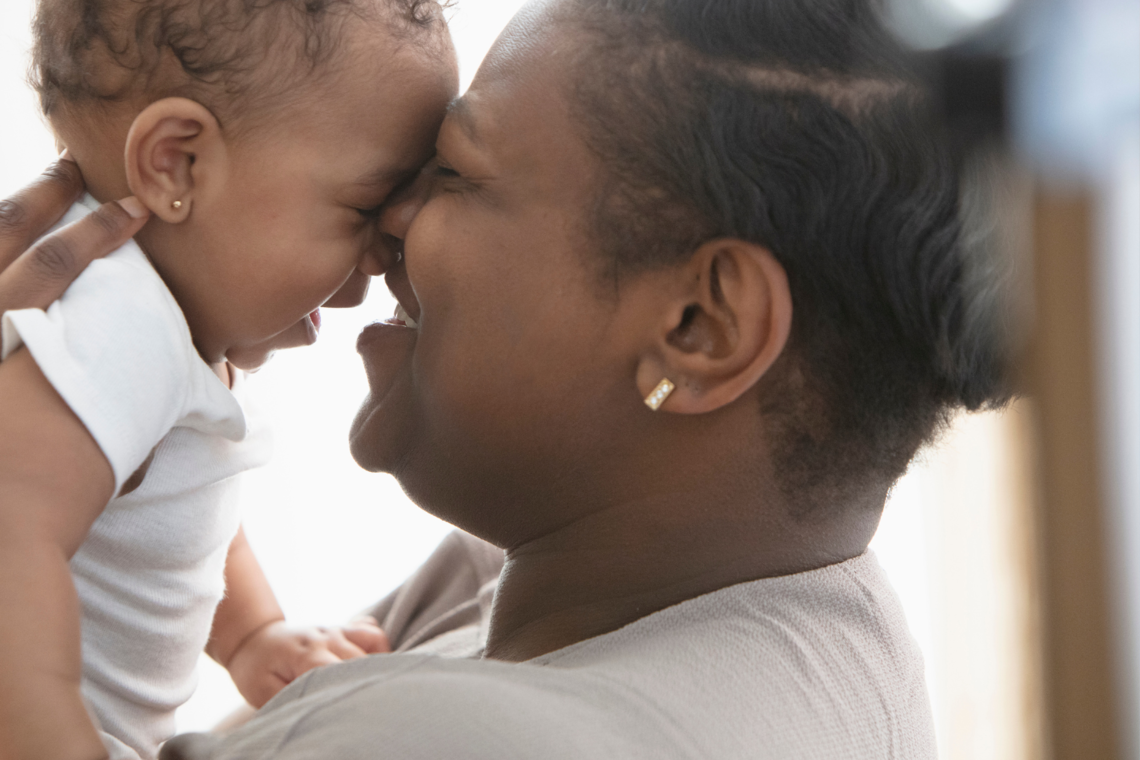 April is National Minority Health Month and Medicaid Awareness Month. Given that these two issues are central to PHLP's work, we want to highlight the role of Medicaid in terms of improving health care for minority populations. Research suggests that Medicaid expansion is linked to increased access to care, improvements in certain health outcomes, and has contributed to reductions in racial disparities in health coverage. Medicaid plays an especially important role in improving maternal health, especially Black maternal health. Below, we discuss a few of Pennsylvania's initiatives in this area.
Expansion of Postpartum Medicaid Coverage
Exactly one year ago in April 2022, Pennsylvania joined more than half of all states when it expanded Medicaid coverage to allow new mothers to receive health insurance for 12 months after giving birth. Prior to this expansion, Medicaid in Pennsylvania only covered new mothers for 60 days after birth, which many argued was insufficient to adequately meet maternal health needs following the birth of a child. The postpartum Medicaid expansion marked an important step in protecting maternal health across our state, especially Black maternal health. Black women in the United States are three times more likely to die from pregnancy or childbirth than women of any other race. 
The importance of keeping new mothers on Medicaid longer cannot be overstated. In Pennsylvania, Medicaid covers 3 in 10 births; more than the national average. In 2021, Pennsylvania's Department of Health released a report analyzing over 400 deaths determined to be pregnancy-associated deaths from 2013 to 2018. A pregnancy-associated death is defined as one that occurs while pregnant or within one year of the end of the pregnancy. The Department of Health's report indicated Medicaid was the primary payer in about 53% of pregnancy-associated deaths, and nearly 60% of all pregnancy-associated deaths occurred between six weeks and one year after giving birth.
Pennsylvania follows national trends of higher maternal mortality among Black women. White, non-Hispanic women accounted for 70% of the births in Pennsylvania between 2013 and 2018 and represented 65% of pregnancy-associated deaths during this period. However, non-Hispanic Black women accounted for only 14% of the births in Pennsylvania between 2013 and 2018, and yet represented 23% of the pregnancy-associated deaths during this period. The much-needed expansion of Medicaid coverage will allow women to obtain both the physical and mental health services that are so critical to a healthy postpartum recovery. As the Department of Human Services (DHS) notes:
"Coverage during an extended postpartum period gives providers opportunities to assess beneficiaries' physical recovery from pregnancy and childbirth, and to screen for and provide care to address conditions that can lead to morbidity and mortality in the later postpartum period. Comprehensive postpartum care should address chronic health conditions (e.g., diabetes or hypertension), mental health and psychological well-being (e.g., postpartum depression, interpersonal violence), and family planning (e.g., contraceptive counseling). Postpartum visits are also a time for providers to counsel beneficiaries on nutrition, breastfeeding, tobacco and other drug use, and other preventive health issues that affect both the postpartum beneficiary's longer-term health and that of their infant."
Medicaid Coverage of Doula Services
In another effort to improve the health of pregnant women and new mothers, DHS has created a Doula Advisory Group which is tasked with making recommendations on expanding doula access in the state, including creating recommendations around doula education requirements, a potential doula registry, and the financing of doula services.
DHS is working on a proposed expanded role for doulas to provide supportive care in various ways, including in support of mental health, reproductive plans, scheduling of pregnancy, and post-partum and well-child care.
For a full review of states' coverage of doula services, visit the National Health Law Program's website.
Addressing Perinatal Depression
Perinatal depression is the most common complication during pregnancy and the postpartum period. One in seven women experience depression during or following a pregnancy, but too often the condition goes undiagnosed and untreated.
Pennsylvania established the Perinatal Quality Collaborative (PA PQC) between DHS and other state agencies, hospitals and health systems, health insurance companies, and nonprofits as a partnership that works across systems in pursuit of better care and quality of life for pregnant women and new mothers.
The PQC is part of the national Moving on Maternal Depression (MOMD) project, an effort to enhance perinatal depression screenings and increase the use of validated screening methods and to develop follow-up models to ensure that these screenings result in proper evaluation and treatment.  Sixteen hospitals in Pennsylvania are participating in this effort, which involves establishing dedicated multi-disciplinary teams focused on identifying and treating perinatal depression, building a quality improvement plan to set and track progress towards goals, and engaging community partners in this work.
PHLP acknowledges the efforts Pennsylvania's Medicaid program is making to improve maternal health. We will continue to work with our clients and other advocates as well as DHS to further improve access to quality health care, achieve better health outcomes, and lower  maternal mortality rates for women throughout Pennsylvania.